6th EAWOP WorkLab - Practitioner Skills Workshop
6th EAWOP WorkLab - Practitioner Skills Workshop
Organizational and Culture Change
2nd – 4th November, 2017, Riga, Latvia
EAWOP would like to invite European practitioners working in the field of Work and Organizational Psychology (WOP) to join the 6th EAWOP Practitioner Skills WorkLab to be held 2-4 November, 2017. This year, we have a stimulating workshop programme focusing on organizational and culture change. Delegates will develop a strong understanding of effectively leading through change and the impact of culture on the change process.
We are proud to announce that our speakers are Dr. Malcolm Patterson, an influential scientist in culture change, and Juliette Alban-Metcalfe who has worked with leaders for many years to manage effective organizational change. Kathryn Waddington will discuss the role of gossip in organizational change.
The workshop format will be similar to previous years; on Thursday evening we will set the stage for the workshop, followed by one and a half days with our speakers. Additionally, we will have a number of dedicated interactive sessions where experienced practitioners will facilitate the application of knowledge, tools and techniques provided in the WorkLab to delegates' challenges of organizational and culture change in the workplace.
This year WorkLab delegates will be enjoying the amazing city of Riga and sampling its culture and heritage.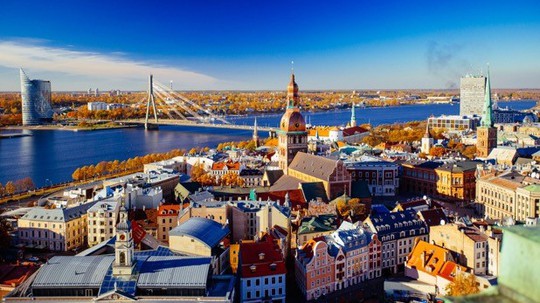 Organizational and Culture Change
The WorkLab aims to provide a platform for the latest scientific research to be brought to an audience of practitioners, who can thereby develop and enhance their professional practice and skills. The 6th EAWOP WorkLab is an interactive workshop event that provides opportunities to:
• Learn how recent research and theory can be applied in practice;
• Understand modern organizational life and its dynamics better;
• Acquire new skills when working with complex, changing systems;
• Create new methods, tools and approaches in consulting work;
• Network with other practitioners and discuss new ways and methods of working.
Click here to see the WorkLab programme.
Registration - available to EAWOP members and Constituent associations ONLY*
Nominees must be: a) practitioners working in WOP for at least two years; b) have an interest in applying/learning more about organizational and culture change, and c) able to evidence being inspired and committed to practitioner activities.
*Qualified psychologists can join EAWOP here
WorkLab fee subsidised by EAWOP:
Early bird rate until 8 September, 2017
625 EUR for EAWOP members*/Constituent nominations
350 EUR limited places available for Low Income Countries*
Regular rate until 26 September, 2017
825 EUR for EAWOP members*/Constituent nominations
500 EUR limited places available for Low Income Countries**
** Low Income Countries: EUROSTAT
* Delegates may bring an accompanying person; fee € 250 (this includes hotel accommodation for 2 nights, 2 dinners and a cultural event)
WorkLab fee must be paid in advance while registering and it includes:
• Workshop participation
• Hotel accommodation for 2 nights at the Radi un Draugi Hotel in the old town of Riga
• All lunches, dinners and refreshments during the conference
• Cultural event.
Click here to download the registration form
Organising Committee:
Dr Angela Carter (UK) a.carter@sheffield.ac.uk
Helen Baron (UK) helen@hbaron.co.uk
Dr Diana Rus (NL) d.rus@creative-peas.com