EAWOP in PRACTICE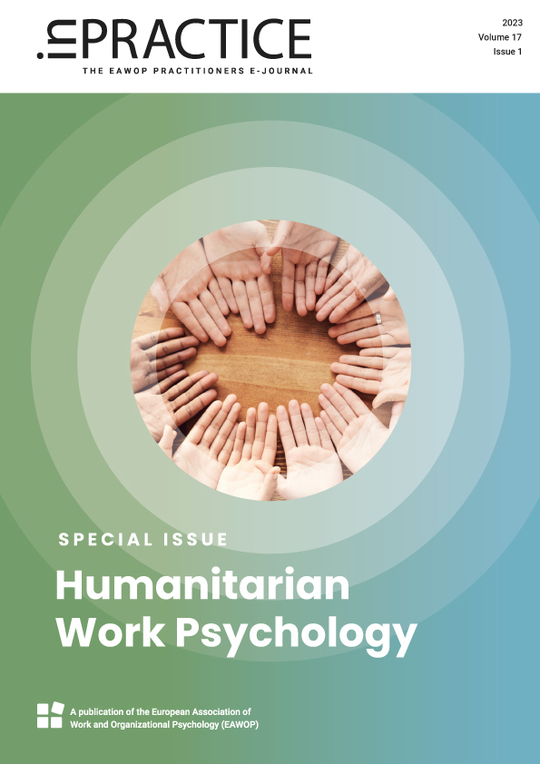 Volume 17 Issue 1, 2023
(The e-journal is in PDF format.)
Articles included
FULL Document (opens as one single file)
InPractice is changing to volume-relative numbering
The EAWOP Practitioners E-Journal, EWOP in Practice. European Work and Organizational Psychology in Practice (ISSN 1736-6399), more commonly known as "InPractice", is growing and we are now publishing more than one issue per year. Therefore, we intend to change the numbering of issues from absolute numbers based on issues to volume- relative numbers. As a result, the journal will publish annual volumes that may contain several issues. The number of the volume increases every year, while the numbering of issues restarts with every new volume.
Page numbers
The issues of a volume will be paginated continuously, that is, the first issue of a volume starts with page number 1 and pagination will continue throughout in the next issues of a volume.
Previous issues become volumes
To ensure consistency in the numbering and pagination of existing issues, all previous issues represent one volume consisting of one issue each. For example, issue 12 becomes volume 12, issue 1. The change to volume-relative numbering starts in 2021 with volume 15, issue 1.