2nd EAWOP WorkLab 2013

2nd EAWOP WorkLab 2013 - Practitioner Skills Workshop
14-16 November 2013 Amsterdam, The Netherlands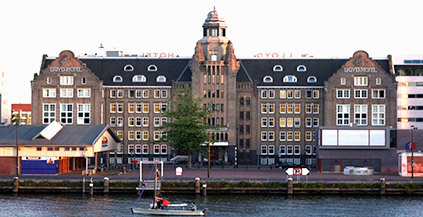 Prof. Adrian Furnham's presentation
Prof. Martin Euwema's presentation-articles
Venue:
Lloyd Hotel Amsterdam
Oostelijke Handelskade 34
1019 BN Amsterdam, Netherlands
Tel: +31 20 561 3636
EAWOP is calling European practitioners working in the field of Work and Organizational Psychology to attend the 2nd EAWOP WorkLab, to be held November 14-16, in Amsterdam. The WorkLab aims to provide a platform for the latest scientific research to be brought to an audience of practitioners, who can thereby develop and enhance their profession and skills. The 2nd EAWOP WorkLab is a workshop event that provides opportunities to:
Learn how recent research and theory can be applied in practice;
Understand modern organizational life and its dynamics better;
Acquire new skills when working with complex, changing systems;
Create new methods and approaches in consulting work;
Contribute practitioner input for future research agendas;
Network with other practitioners and discuss new ways and methods.
Theme: Leadership and conflict in organizations
Conflict and conflict mediation at work by Prof. Martin Euwema, Belgium
The good, the bad and the ugly: Causes and consequences of leader behaviour by Prof. Barbara Wisse, The Netherlands
Managerial derailment: Symptoms by Prof. Adrian Furnham, UK
Organising committee
Prof. Angela Carter (UK) a.carter@sheffield.ac.uk ; Dr. Diana Rus (NL) d.rus@creative-peas.com ; Sarah Brooks (UK) s.brooks@sheffield.ac.uk