Robert Roe Award 2017 winner: Dr. Dave Bartram, UK - EFPA Board of Assessment
07.04.2017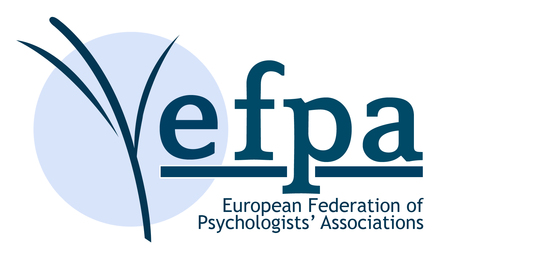 The Executive Council of EFPA would like to congratulate Dr. Dave Bartram for being elected to be the first EFPA Robert Roe for Outstanding Contribution to Society award 2017 winner.
The Robert A. Roe Award for Outstanding Contribution of Psychology to Society is an award initiated in 2016 by EFPA, EAWOP, the Department of Organization Studies of Maastricht University, and the Research Institute IDOCAL of University of Valencia, to be awarded to a psychologist who has made an outstanding contribution to bringing psychologists from all over Europe together, either from a scientific, professional, practical, or policy-making perspective.
The chair of the Robert Roe Selection Committee and EFPA President Telmo Baptista stated that:
• Professor Bartram has had a distinguished career as both an academic and practitioner psychologist. Over the past 30 years he has contributed for the development standards of testing across Europe and the world. His work and collaborations have approached many European psychologists and advanced the adoption of international standards for testing.
• He has been involved with EFPA for many years, first as member of the EFPA-EAWOP Task force on Test User Qualification of which he was chair from 2003. He was convenor of the EFPA Standing Committee on Tests and Testing from 2004 to 2011, and later convenor of the EFPA Board of Assessment.
• He has also been a longstanding member of the Council of the International Test Commission including two terms as president.
• Professor Bartram has over 270 scientific journal articles, book chapters and other publications in a range of areas relating to psychometric testing, computer-based testing, test standards, occupational standards, occupational assessment and occupational competence.
• Professor Bartram's work reflects a permanent concern to contribute to society and creating the best standards of practice for the profession.
unquote.
The award will be handed over during the Opening Ceremony of the European Congress of Psychology at the RAI Convention Center in Amsterdam on Tuesday, July 11, 2017 at 17.00 o'clock and there will be a keynote speech during the congress.
More information here.