PSYCHOLOGY FOR HEALTH
09.07.2012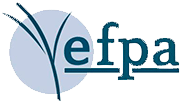 PSYCHOLOGY FOR HEALTH
Contributions to Policy Making
EXPERT CONFERENCE
Organised by the European Federation of Psychologists Associations EFPA International non-governmental organization enjoying participatory status with the Council of Europe.
Thursday, September 20, 2012
Friday, September 21, 2012
Bedford Hotel Brussels
135-137 Rue du Midi, 1000 Brussels, Belgium
Read more here or download a brochure with program here (PDF)
We have the pleasure to invite you to this first conference on psychology for health in Europe. This conference offers policy makers and experts from psychology and other professions a unique opportunity to gain a better understanding of the behavioural routes to health.
We trust that participants will enjoy the direct discussions and knowledge exchange at this conference, and that it will help them collaborating more closely in the future.
This conference does not only express the commitment of Europe's psychologists to the promotion of health in Europe, but also the support of EFPA for the EU's health strategy and its readiness to assist in developing and implementing the third health programme.
Program committee
Stan MAES (Conference President)
Robert ROE (EFPA President)
Christoph STEINEBACH (EFPA Executive council member)
Pauline ADAIR (EFPA Chair of Standing committee Psychology and Health)
Adriana BABAN (EHPS incoming President)
Advisory committee
Ralf BRAND
Neil COULSON
Dieter FERRING
David HEVEY
Pascale LEBLANC
Erik LYKKE MORTENSEN
Paul NORMAN
Miranda OLFF
Peter PAULUS
Julia SCHARNHORST
Nady VAN BROECK
Claus VÖGELE
Organising committee
Robert ROE (EFPA President)
Robertas POVILAITIS (EFPA Secretary General)
Edward VAN ROSSEN (EFPA Treasurer)
Tor Levin HOFGAARD (EFPA Executive Council Member)
Bernard CARUANA (EFPA Executive Council Member)
Marianne KANT-SCHAPS (EFPA – Convenor Standing Committee Psychology in Education)
Sabine STEYAERT (EFPA Director)