Participate in the Online Teaching of Psychology study
06.05.2020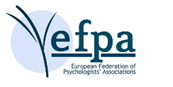 In an effort to respond to these challenging times, the Board of Educational Affairs of the European Federation of Psychologists' Associations (EFPA), in cooperation with the European Federation of Psychology Teachers´ Associations (EFPTA) and the European Society for Psychology Learning and Teaching (ESPLAT) have launched a critical study, to assess the experiences of psychology teachers at different levels of education from different European countries with online/distance teaching of psychology.
We believe that the results will help us to provide further guidance and examples of good practice to support psychology teachers.
They need your participation, which is annonymous and voluntary. Furthermore, all information will remain confidential and any publication of the data resulting from the survey will be anonymous.
Take the survey here. Shares of the participation link with any persons involved in teaching psychology is very appreciated.