NUS Business School, Department of Management & Organisation, Teaching Track Position
13.10.2012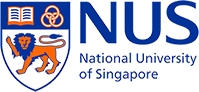 The National University of Singapore (NUS) Business School invites applications for non-tenure teaching track faculty positions in the Department of Management & Organisation. Applicants must hold a PhD Degree from an accredited institution, have excellent communication skills, and sustained reputation as a highly effective teacher and educational administrator. Preference will be given to candidates who have at least three years of post-doctoral experience and are able to teach subjects in the management and organizational behavior areas such as leadership and ethics, entrepreneurship, and/or human resource management. Candidates who are able to teach a wide range of courses and manage different class sizes (both larger lectures and smaller classes) will be preferred.
Teaching track faculty is expected to:
Deliver existing courses
Deliver courses at the undergraduate, MBA and executive levels
Develop new teaching materials and programmes that support the department's and school's initiatives
Develop new courses which keep pace with international developments as well as changes in Asia
Supervise students' projects
Successful applicants are expected to deliver a full teaching load of 28 modular credits or equivalent to 7 full modular courses per academic year. Initial appointment is for a three-year term, and it is renewable. NUS offers an attractive compensation package, along with relocation assistance, heavily subsidized housing (in newly completed modern condominium complex), etc.
The NUS Business School is part of a leading global university in Asia with over 36,000 students from 100 different countries. As an internationally ranked and recognized institution, the school has extensive academic and industry links to China, India and the rest of the world. According to the latest Financial Times (FT) Rankings, the NUS MBA and Executive MBA programmes are both ranked #1 in Singapore, and globally at #23 and #27 respectively. In the Times Higher Education World Reputation Rankings 2012, NUS ranked #1 in Singapore, #3 in Asia and #23 globally.
English is the principal language of instruction at the University and the official language for business in Singapore. Singapore is a modern city with a standard of living that rivals or exceeds many American or European cities. It is also well-located for work and travel in South-East Asia and the western Pacific Rim. For more information on Singapore, visit "Contact Singapore" at www.contactsingapore.sg.
Completed applications received by 15 January 2013 will receive full consideration. The opening will remain till the position is filled.
Please submit application materials (cover letter, CV, teaching statements, student feedback, if available, course syllabus, materials and reference letters) to:
Remus Ilies, Search Committee Chair
ilies@nus.edu.sg
Department of Management & Organisation
NUS Business School
NATIONAL UNIVERSITY OF SINGAPORE
Mochtar Riady Building
BIZ 1, Storey 8, 15 Kent Ridge Drive, Singapore 119245