New Associate Editors
23.12.2013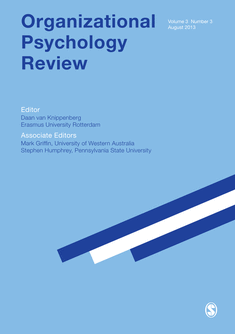 Professor Daan van Knippenberg, Editor of the Organizational Psychology Review and the Executive Committee of the EAWOP have agreed on the appointment of new Associate Editors of the Journal.
We welcome on board Elizabeth George, Hong Kong University of Science and Technology, Hong Kong; Mark Griffin, The University of Western Australia; Stephen Humphrey, Pennsylvania State University, USA; Eric Kearney, Leibniz University Hannover, Germany; David Sluss, Georgia Institute of Technology, USA.
The EAWOP EC wishes them congratulations on their new role.