Lecturers in Psychology (Education and Research)
12.10.2012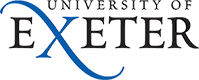 The University of Exeter has been named University of the Year in The Sunday Times University Guide 2013 and has now risen to 7th place in The Sunday Times league table. In the 2012 NSS we are ranked 6th out of all 'full service' universities, and have just joined the Russell Group of leading research-intensive institutions. During the course of the next 12 months we will be building on our very considerable strengths with a further round of academic appointments and as part of this campaign, the College of Life and Environmental Sciences is now seeking to appoint up to three Lecturers in Psychology who will contribute to extending the research profile of
Psychology at Exeter.
Candidates with an outstanding research profile in any area that will complement and extend our world-leading research in Psychology are invited to apply. However we are especially looking to recruit researchers who complement our existing strengths in mood disorders research; social, environmental and organisational psychology; cognitive psychology, and animal behaviour. We are particularly keen to encourage applications from candidates who can bridge between our areas of research strength and who can contribute to research on behaviour change at an individual, organisational or societal level.
The successful applicant will hold a PhD in Psychology area and have an independent, internationally-recognised research programme in an active field of Psychology research related or complementary to existing Exeter strengths. He/she will be able to demonstrate the following qualities and characteristics; a strong record in attracting research funding, or demonstrable potential to attract such funding, teamwork skills to work in collaboration with existing group members, an active and supportive approach to inter-disciplinary and multi-disciplinary research that will help to foster interactions and links both within the University and externally, the attitude and ability to engage in continuous professional development, the aptitude to develop familiarity with a variety of strategies to promote and assess learning and enthusiasm for delivering undergraduate programmes.
Applicants are encouraged to contact the Head of Psychology, Prof Mark Levine (tel: +44-(0)1392-726448, e-mail: M.Levine@exeter.ac.uk) or Prof Manuela Barreto (tel: +44-(0)1392-722674, e-mail: M.Barreto@exeter.ac to discuss the posts further. You may also wish to consult our web site at http://psychology.exeter.ac.uk/index.html for further details of the Psychology Department and the College.
Click here to view the Job Description and Person Specification document.
Interviews are expected to take place in the week commencing 10 December 2012.
The University of Exeter is an equal opportunity employer which is 'Positive about Disabled People'. Whilst all applicants will be judged on merit alone, we particularly welcome applications from groups currently underrepresented in the workforce.
Lecturers in Psychology (Education and Research)
Job reference: P00030
Application closing date: 15/11/2012
Location: College of Life and Environmental Sciences, Exeter, UK
Salary: £31,948 - £39,257 per annum