Distinguished state of the art talk - Burnout and work engagement: About advances and annoyances
10.05.2019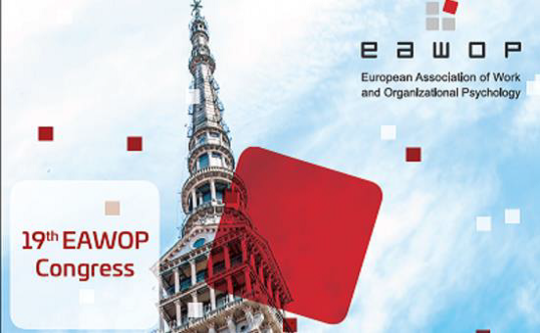 Distinguished state of the art talk - Burnout and work engagement: About advances and annoyances
During the EAWOP 2019 a distinguished state of the art talk on burnout and work engagement will be given by Professor Wilmar Schaufeli*. He gives us a short introduction to it:
"The concepts of burnout and work engagement have sparked a lot of research in occupational health psychology and beyond. From the outset I have been actively involved in this endeavor. Meanwhile, since the late 1980s tens of thousands scholarly publications have appeared on the subject. This has resulted in an impressive body of knowledge, which not only significantly advanced our understanding of employee health and wellbeing but is also successfully applied in organizations, particularly in Europe. Nevertheless, there
are also personal annoyances about failures, flaws and lapses that obstruct the accumulation of valuable and relevant knowledge on employee health and wellbeing. In this state-of-the-art lecture, these advances as well as annoyances are discussed.
*Brief Bio:
Wilmar Schaufeli is full professor of Work and Organizational Psychology at Utrecht University (The Netherlands) and emeritus distinguished research professor at KU Leuven (Belgium). He is a prolific, Highly Cited Researcher, ranking among the top 1% in the field of psychology and psychiatry (www.wilmarschaufeli.nl). Dr. Schaufeli is a fellow of the European Academy of Occupational Health Psychology, a licensed occupational health psychologist, and also works part-time as an organizational consultant.