Call for papers Conference of Latvian Society of Organizational Psychology Riga, Latvia, October 17th, 2014
08.04.2014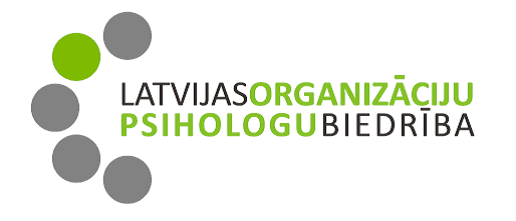 The theme of the conference "Employee@IT@Psychology" intends to inspire and bring understanding on how to master the new challenges we experience due to increasing use of modern technologies in business organizations (computer, Internet, mobile devices etc.).
The conference will cover actual topics in this area and aims to provide knowledge of interface between psychology and modern technologies from a perspective of employee as well as employer.

Latvian Society of Organizational Psychology invites you to submit proposals for presentations. Contributions from both scientists and practitioners are very welcome.

Topics
Contributions from all areas of Work and Organizational Psychology, Personnel Psychology, and Cyberpsychology are welcome such as (but not limited to):
Gamification and learning
E-learning
Technologies in selection and recruitment
Distance work/ telework
Virtual teams and work groups
Virtual communication
Personality, emotions and social media
Confidentiality/safety and ethics and technology use
Modern technologies and generations
Social media/ technologies and organizational development
Submission process
Please submit your proposal at http://www.lopb.lv/conference-2014/ till April 20th, 2014. We will send notification of acceptance no later than June 10th, 2014.
Other important information
Participation in the conference with the presentation is free of charge. For visitors: 7 EUR (student), 15 EUR (LSOP members) and 35 EUR (others). Working language will be English. Translation in Latvian will be provided.
We are looking forward to meet you in Riga in October 17th, 2014!
Reinis Lazda
Chairman of the Board, Latvian Society of Organizational Psychology
info@lopb.lv, www.lopb.lv