EAWOP website
Welcome to the website of the European Association of Work and Organizational Psychology
EAWOP facilitates research and practice in the field of Work and Organizational Psychology through its biannual conference, journals, summer schools, small group meetings, and workshops. Since its informal start over 25 years ago (see history), EAWOP has seen a steady growth in its number of members, which today totals approximately 1250 members.
Our new website offers a number of advantages to members, including free access to our journals, and access to members' profiles – hopefully facilitating collaboration between European researchers and practitioners.
I hope that you will enjoy our new way of communicating!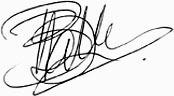 Arnold Bakker
EAWOP President