Research Supervisors for international psychology students
04.02.2020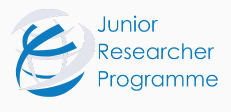 The Junior Researcher Programme (JRP) is currently looking for six engaged PhD students and postdoctoral researchers in psychology to become Research Supervisors for the 2020 jSchool. The jSchool is a student-driven and non-profit initiative that enables psychology students from around the world to conduct a 13-month long research project under the supervision of early-career researchers.
This year's jSchool will take place from 5th-12th July in Siena, Italy. The theme for 2020 will be Development: Psychological science for the next generation. Research Supervisors propose a research project within the theme and then lead a team of six students to develop the study at the jSchool. All projects should be conducted in 13 months within the structure of the JRP. The programme finishes with the annual JRP Conference held at Corpus Christi College at the University of Cambridge.
All details are provided HERE and more information on the JRP and jSchool is available on our website. Before you apply, please make sure you have read the application guidance document published on our website. Applications are open until 12th February 2020.
More information HERE