Health Psychologist, Tenure-Track
12.10.2015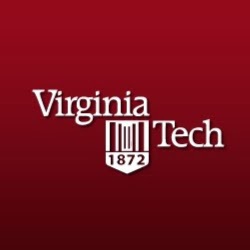 The Department of Psychology, within the College of Science (COS) at Virginia Tech, is seeking an outstanding scholar to add to our growth in health science research. Current health science research within the department and across the university focuses on biopsychosocial factors influencing human health across the lifespan, health disparities, resilience, occupational/workplace health and safety, and lifestyle strategies for health promotion and disease prevention. Candidates will be expected to grow an innovative research program, evidenced by a record of high-quality publications and external research support, combined with a strong commitment to undergraduate and graduate level education and mentorship. The ability to contribute to graduate training in quantitative methods is preferred. Candidates will be able to affiliate with one or more of the four doctoral training areas offered within the Department of Psychology: Clinical Science, Developmental Science, Industrial/Organizational Psychology, and Biological Psychology.
Virginia Tech offers extensive opportunities for collaborative research in health sciences, including research at the Fralin Translational Obesity Research Center, Virginia Tech Bioinformatics Institute, Virginia Tech Carilion Research Institute, and Virginia Tech Carilion School of Medicine. Additional graduate training opportunities in related interdisciplinary fields are available through programs in Public Health, and Translational Biology, Medicine, and Health (TBMH). Virginia Tech with 35,000 students is the commonwealth's leading research university, with the community of Blacksburg highly ranked nationally for quality of life.
Questions regarding the position can be directed to Prof. Richard Winett, Chair, Faculty Search Committee, Department of Psychology, Williams Hall, Virginia Tech, Blacksburg, VA 24061, Tel: (540) 231-6581, Email: rswinett@vt.edu. Applications must be submitted online at http://listings.jobs.vt.edu (posting #TR0150125). The application package should include a cover letter, curriculum vitae, a research plan, a statement of teaching philosophy, and three letters of reference. Review of applications will begin on November 1, 2015, and continue until the position is filled.
Virginia Tech is an EO/AA university, and offers a wide range of networking and development opportunities to women and minorities in science and engineering. The Psychology Department offers a supportive environment, including a mentoring program, to its junior faculty. Individuals with disabilities desiring accommodations in the application process should notify Susan Armstrong, Department of Psychology, Tel: (540) 231-9627, Email: sjenkins@vt.edu; or call TTY 1-800-828-1120, by the application deadline.